CARD ISSUING

PROCESS AND REGISTRATION
benefits

Of Swadeshi
Samridhi Card

Membership of the Swadeshi Samridhi Card Scheme provides an opportunity to its members to earn upto 7% additional benefit over loaded amount, the amount can only be used to purchase products at Patanjali Exclusive Stores subject to terms and conditions of the Scheme.
Details

of card
Particular
Amount
Card Membership Fee
Rs 100/- (Including Taxes)
First Top Up
Rs 500 Or Above
Minimum Balance at any Point of Time
Rs 100
"Nishtha Rashi" Provided by Patanjali on the Recharge Amount

| Top Up Amount | Nishtha Rashi |
| --- | --- |
| Up to ₹ 4000 | 5% |
| ₹4001 & Above | 7% |

Maximum Cashback in a month will be Rs. 355

Upper Limit of Balance in Card at any Point Of Time
Rs 50,000
*In addition to above, for a single bill of Rs. 5001/- or above, the store owners will provide 3% extra discount. Thus the total discount available to the card holders for single purchase above Rs. 5001/- can go upto 10%.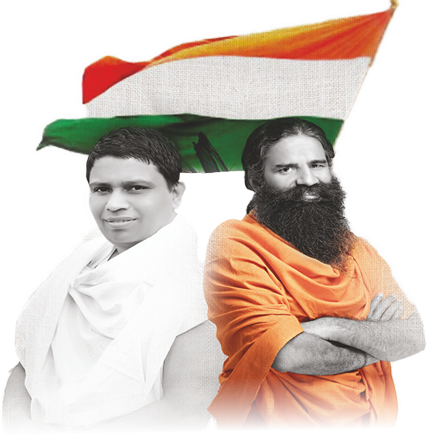 "The Scheme is only for members purchasing products at Patanjali exclusive stores (Mega Store, Chikitsalaya & Arogya Kendra), Patanjali Wahan Chalak, Patanjali IOCL Stores and online. A list of Exclusive Stores is available at www.patanjaliayurved.org."
Patanjali at any time without intimation to the Swadeshi Samridhi Card members can add and /or remove Exclusive Store from such list. The same shall be updated on the Patanjali website.
"Each Store accept the payment through POS Machine, OTP & Swadeshi Samridhi android Mobile Application. Each store is equipped with a POS Machine, that enables the stores to accept the Swadeshi Samridhi Card and the members can purchase products from Exclusive Stores, Patanjali Wahan Chalak, Patanjali IOCL Stores as per the available balance in the card."
The amount of card can only be used for purchasing products from Patanjali Exclusive Stores. The Swadeshi Nistha amount will not be refunded in any case.
Swadeshi Nistha Amount cannot be used against selected category of products.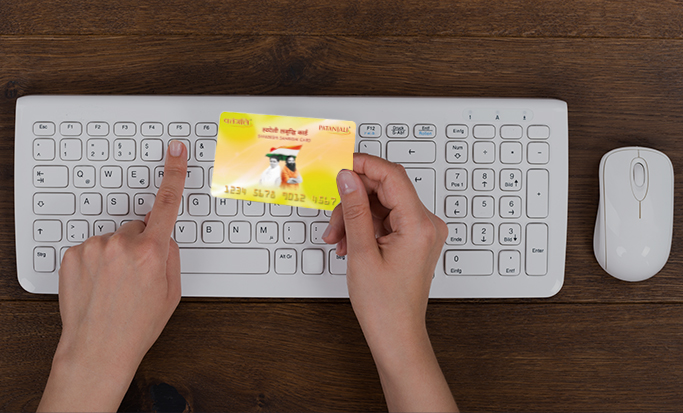 TOP-UP AND SETTLEMENT
The Cards can be recharged at Mega Stores/Chikitsalaya/ Arogya Kendra or online through payment gateways. There will be no fee for recharging at Patanjali Stores. However for online top up, payment gateway charges will be borne by the Customer
with patanjali Swadeshi Samridhi Card you can take benefits on more than
5200 stores
245+
Patanjali Mega Stores
1226+
Patanjali Chikitsalaya
1661+
Patanjali Arogya Kendra